Titanium2 ESC Catback New Wolf Inside Powerizer Responder Tip Design
Overview Downloads Online-Folder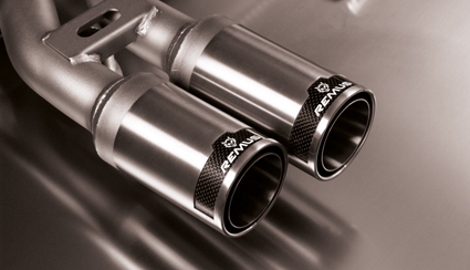 Sportive, cunning, precise and powerful - the new Wolf shines full of energy with an aggressive racing SOUND, new DESIGN and an extra dosage of POWER. The REMUS Wolf appears in a complete shot blasted surface finish featuring flow-optimized internals in 100% stainless steel. Each exhaust has specifically tuned geometries and internals to match different engine specifications. This ensures for a high performance exhaust for sportive drivers who demand premium quality and maximum power increase. Even more power gains are possible by means of the Remus electronic performance tuning set consisting of a Powerizer and Responder - stay tuned and experience the new Wolf!
The sound of the wolf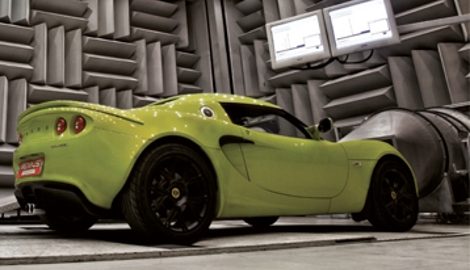 In the acoustics laboratory, REMUS engineers develop the typical sonorous aggressive REMUS racing sound. Using dynamometers to simulate a wide variety of driving conditions, exterior and interior noise is recorded and analyzed using a head and torso simulator. By understanding acoustic, thermal and mechanical values of each vehicle model, REMUS engineers individually tune sounds based on various acoustic parameters. On the in-house ISO certified and heated pass-by test track, measurements and certification tests of model specific exhaust sounds are carried out. From the development to the streets – REMUS, your number 1 exhaust specialist.
Sperical clamp connection
Tail pipe adjustable in angle and length
Electronically remote controlled valves
Features
Aggressive racing sound
Shot blasted surface,100% stainless steel
Performance increase, low back pressure
Light weight construction
Perfect shape and fitment
Handmade in Austria
36 months warranty
EC homologation